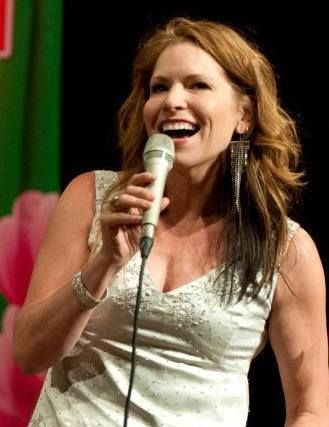 Rotary Celebrates 90 Years with Live Music at Spring Pops
CONCORD:
Join the Rotary Club of Concord in celebration of its 90 years of service at Spring Pops with the Concord Band and jazz vocalist Cindy Scott on April 8 at 8pm at 51 Walden. This fundraiser in support of Habitat for Humanity of Greater Lowell's newly renovated two-family house in Concord will help provide a home for deserving families. Doors open at 7pm for guests to enjoy refreshments and bid on auction items.  Due to Covid concerns, there will be auditorium style seating. Admission is $30 per person. Reservations may be made at
www.rotaryclubofconcord.org
, by clicking on "Pops Fundraiser" in the banner at the top. 
Two years ago Cindy Scott was to be featured with the Concord Band at Rotary's Pops, cancelled due to Covid. Now she's back, the Band is back and Rotary wants you to join the celebration. Cindy is recognized as a singer's singer. Her technical mastery and commitment to the lyric and musical expression has earned her loyal fans around the world. Hailing from Tupelo, Mississippi, Cindy Scott has lived a life steeped in all forms of American roots music, jazz, gospel, and southern soul. She also plays flute, bamboo flute, guitar and hand percussion, and is a composer and lyricist. In 2016, Cindy relocated from New Orleans to Boston to join the faculty of the esteemed Berklee College of Music as Associate Professor of Voice.
For over 90 years, Concord Rotarians have served the local and international community in hundreds of ways. This year they enjoyed providing hands-on work at the Habitat site. Habitat's model gives families a "hands up, not a hand out" as the families provide "sweat equity" in the construction and take on an interest-free mortgage. Learn more about why they are passionate about encouraging your support for Habitat for Humanity of Greater Lowell at
https://lowellhabitat.org
.