Celebrating Over 50 Years Serving Our Communities.
The Action is your one-stop shop for Media & Promotion. from our Weekly Newspapers to Business Cards, Website Design & Maintenance, Graphic Design-Copy-Print, Scanning & Shredding. Partner with us to get your business seen and remembered!
Click on the Images Below to Read the Latest Editions
Didn't receive the latest Action in the mail? Click here for a list of our drop locations!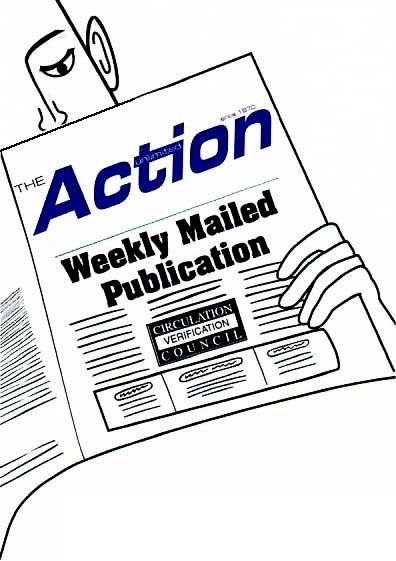 The Action
We're over 50 YEARS OLD!!!
A birthday party should have lots of people and, of course, cake. Because of COVID 19, it wasn't possible to have that big gathering we had looked forward to. The parties we had at 10 years, 25 years, 35 and 40 years were supposed to pale in comparison to 50 years.  C'est la vie.  Still - what an accomplishment! A business that started in 1970 is still going (and under the same ownership and name) in 2021. We even crossed over a century!
Our success would be nothing without our readers.  In thanks, readers are invited to come to visit our office at 100-1 Domino Drive in Concord for a free gift, a coffee table book "The Trouble with the Alphabet." We're here Monday through Thursday.)  You can keep the book for yourself to enjoy, or give it as a gift.
It does seem like such a short time ago that Sumner Cotton (The Maynard Outdoor Store) agreed to run a full page every week for a year to help get the paper started. Along with Sumner, George from the Maynard Market, John Sr. from the Maynard Sporting Good Store, Bob Anderson from The Paper Store, Fred from Fred's Aluminum, the United Co-op Store, Sid Laffin's AC Chevrolet and many more supported that first paper.  Let's not mention how we put the paper together at the time. It seems so antiquated now. Let's say that a typewriter was part of the composing equipment as well as a wax machine to hold things together! If you are interested, we have a copy of that first paper (1970) at the front counter. You are welcome to come and look at it. Suffice it to say, modern conveniences such as computers, copy machines, and cell phones are a definite bonus. It is hard to think how we were able to do so much then with so little.
The one thing that hasn't changed over the years is the people. We continue to see entrepreneurs opening up their dream businesses. It is a privilege to be able to help them grow their businesses with websites, business cards and logos with our national, award-winning staff. Our "in house" designers produce fantastic creative ads (two national first prizes this year) that make our papers continue to impress. We all get great joy seeing these businesses grow and prosper.
And don't want to forget the people who have worked at Action through the years: Barbara, Action's longest employee who has been indispensable; Pam, the best salesperson because she cares about her customers and is one of the most organized persons you'll meet; JulieAnn who has brought a new level of innovation to the Action; Anthony's past sales experience improving upon our future; June who has detail down to a science when it comes to accounts receivable; Andy, who has a fantastic imagination and puts it on paper in his ad designs; Phil who can do anything and always with a smile; Joe, who helps with our computers and IT; and Holly who brings meet and greet with a smile to a whole new level.
When you call The Action, people answer the phone.  We visit customers in person and work with others online, if more convenient.  Action staff members listen to thoughts and ideas from advertisers and readers. Old fashioned ideas really work.
In addition to still delivering actual papers via U.S. Postal, our papers are all online if you prefer to read the electronic editions, providing a whole other audience of readers our customers can benefit from. You can also always find extra papers at drop locations, and with many of our customers' locations.  (A list of locations can be found
here
.)
50+ years, for which we are truly thankful.  We will continue to show our appreciation to both our readers and our advertisers wherever and whenever we can. Thank you to everyone who has made The Action a household name!
Why Work With Us?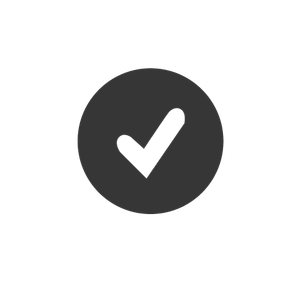 We are a local company that cares about our customers and the community we serve, and we have for over 50 years in business!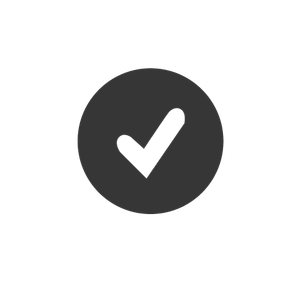 Fair & Competitive Pricing
We keep our prices fair and competitive. The goal - to offer our clients the best return on their investment.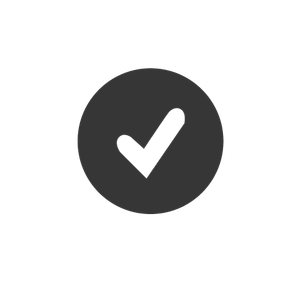 We take great pride in our work, ensuring that every job we do meets our high standards, and those of our clients.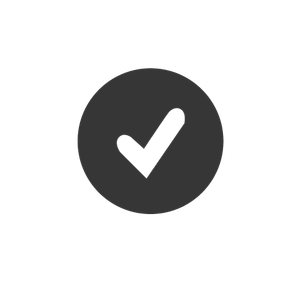 We boast one of the highest circulation numbers in the state.