Place an Obituary, Announcement &/or Classified
The Action is a weekly paper mailed directly to thousands of homes in seven regions, along with weekly digital e-papers. To further serve our communities, The Action has partnered with Modulist, an intuitive, self-serve order platform, where people can publish Business Announcements (such as "Employee of the Month" Recognition), family or professional Milestones (such as engagements, weddings, anniversaries, births, big birthdays, pet celebrations, retirements, or other life events), and Obituaries online and in print. Find suggested publications to publish your loved one's obituary in one or more community newspapers or websites.

Click
HERE
to create an account, and/or select the desired editions of The Action and publish dates before proofing your paid story placement within minutes.

Modulist's operations team is staffed six days a week and can assist in the placement process. Besides your community's publication, Modulist partners with publications in Florida, Nebraska, North Dakota, Montana, Minnesota, South Dakota, Wisconsin, Texas, and Vermont. Find a full list of Modulist's partners on their homepage. Watch this how-to video or download this PDF for step-by-step guidance, or reach out to Modulist's operations team at info@modulist.news or call 701-241-5509.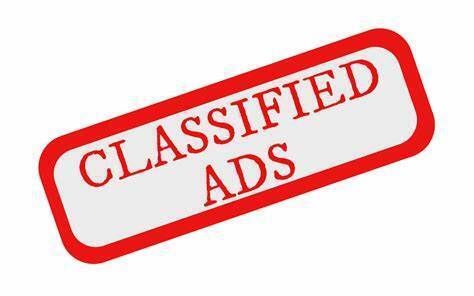 Classified Ads
Rates are $25 for up to 10 words. Each additional word is just .50¢
. 
You can even highlight your classified in yellow and/or put a box around it to make it stand out from the crowd!  CLICK HERE to conveniently place your classified ad ONLINE!