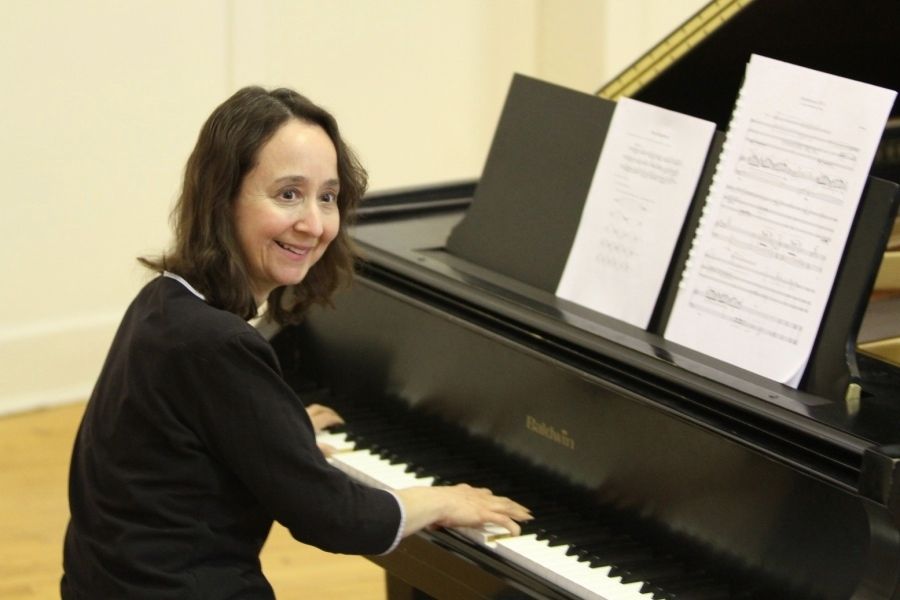 MCC's "World of Music" to Hold a Halloween-themed Performance
LOWELL/BEDFORD:
Middlesex Community College is celebrating Halloween early with a live, in-person performance of their Fall 2021 "A World of Music" concert series. Audience members can experience "The Black Cat" by Larry Bell for cello, piano and narrator, based on the poem by Edgar Allen Poe. 
"Larry and I overlapped at Juilliard many years ago, and I have been an admirer of his compositions ever since," said Carmen Rodríguez-Peralta, MCC's Chair of the Music Department. "He truly captures the gothic quality of Poe's writing in this work. This is a program which everyone will enjoy, and we are so delighted that we can present this live!"
Additional haunting music by Gabriela Lena Frank, Edvard Grieg and Camille Saint-Saëns will be featured. MCC faculty members Rodríguez-Peralta, piano, and Orlando Cela, flute, will be joined by Sam Ou, cello, and Bell, composer/narrator.
The performance will take place at 8 p.m. on Friday, October 29 at MCC's Concert Hall in Bedford. While all of the performers and speakers have agreed to be fully vaccinated, the college is requiring audience members to wear masks to performances throughout the duration of the Fall 2021 concert series.
Other performances in the semester include a concert featuring the Lowell Chamber Orchestra in "Opera: As One," at 7:30pm on Saturday, November 20 in Lowell, and a Middlesex Student Recital at 12:30pm on Monday, December 13 in Bedford. 
All "World of Music" concerts are free and open to the public. For more information about MCC's Fall 2021 concert series, visit
www.middlesex.mass.edu/worldofmusic/
or contact Rodríguez-Peralta at
peraltac@middlesex.mass.edu
or 781-280-3923.
Visit
www.middlesex.mass.edu/transportation/
for directions to campus and more information about parking.