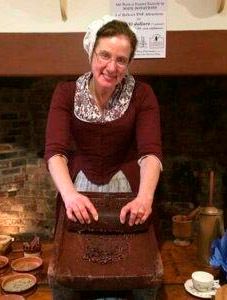 Chocolate at the Job Lane Farm Museum
BEDFORD:

Job Lane Farm Museum

will present chocolate demonstrator, Linda Greene on July 24 from 2-4pm, featuring a colonial period chocolate and talk about how chocolate first came to the area. Greene is the Director of the Westford Museum and is passionate for Chocolate. As an 18th Century Chocolate Interpreter, she was a versatile educator and interpreter at the Captain Jackson's Historic Chocolate Shop on the Olde North Church campus. For information, visit https://joblanefarmmuseum.org.