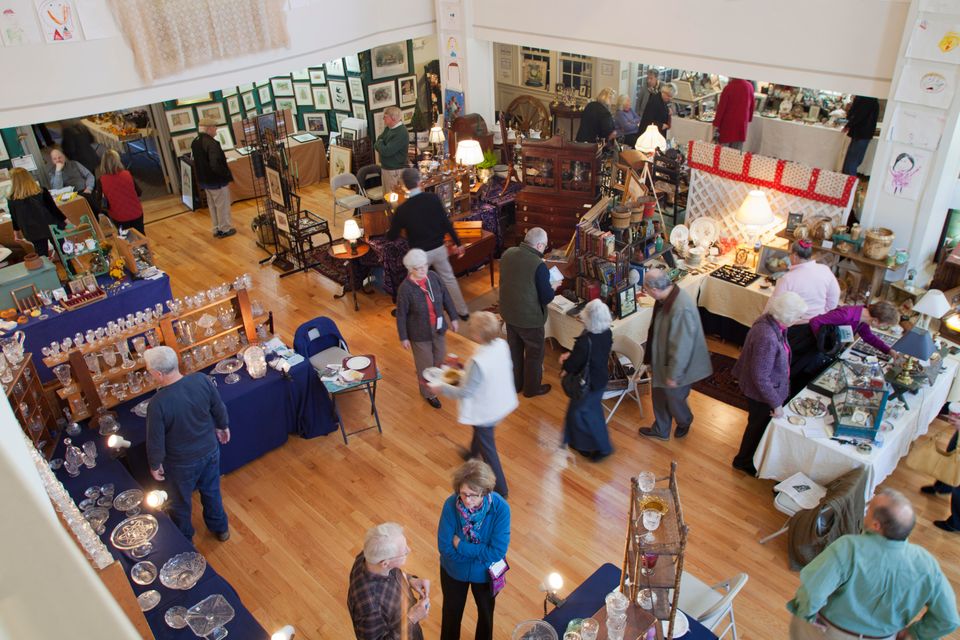 Annual Antiques Show Returns to Trinitarian Congregational
CONCORD: After a two year Covid hiatus, the

Trinitarian Congregational Church

, 54 Walden Street, will be hosting its annual Antique Show on November 4 & 5 (10-4pm). The Show has enjoyed a 50 year run and, over the years, raised approximately $500,000 to support the church's local mission efforts. Offering fine antiques, glassware, prints, jewelry, art work and more for sale, the approximately 30 professional dealers are on hand to greet the hundreds of customers who come back year after year. Peruse the antiques, enjoy a delicious homemade lunch made by church volunteers and get an early start on your holiday shopping!