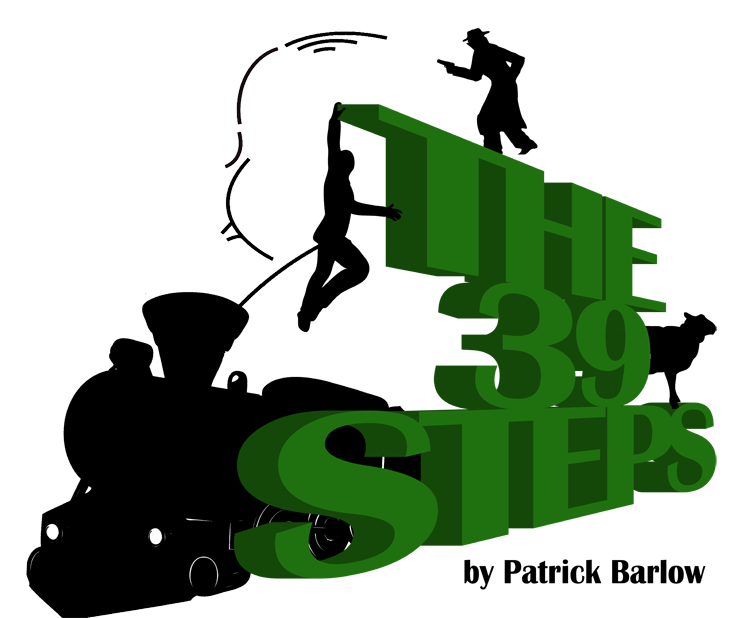 Concord Players Presents a New Take on Classic 1935 Film
CONCORD:
The Concord Players presents
The 39 Steps
November 4-19 at
The Performing Arts Center, 51 Walden Street.
Mix a Hitchcock masterpiece with a juicy spy novel, add a dash of Monty Python and you have
The 39 Steps
, a fast-paced whodunit for anyone who loves the magic of theatre! This two-time Tony and Drama Desk Award-winning treat is packed with nonstop laughs, over 150 zany characters (played by a ridiculously talented cast of four), an onstage plane crash, handcuffs, missing fingers, and some good old-fashioned romance!
This version of
The 39 Steps
is based on John Buchan's ground-breaking novel, Alfred Hitchcock's iconic 1935 movie, and the exquisite idea of two Northern English writers, Nobby Dimon and Simon Corbel, of doing the whole thing with just four enthusiastic actors. One plays the hero, one plays the girl, and two play every other character in the show: heroes, villains, men, women, children and even the occasional inanimate object resulting in this serious spy story becoming a chaotic and hysterical farce.
There is much opportunity for comedy and satire here - but it's also a love story.
Performances are November 4, 5, 11, 12, 18 and 19 at 8pm; 2pm on November 13.  Tickets are $22 with reserved seating.
For tickets and more information please visit www.concordplayers.org.