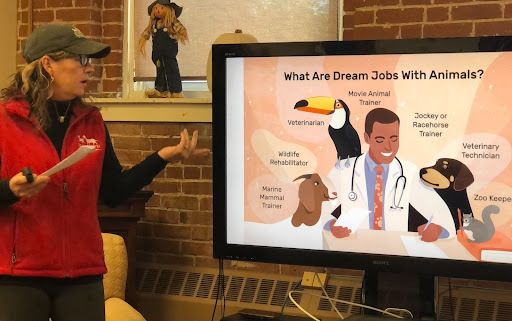 Careers with Animals
at the Concord Free Public Library
CONCORD:
Calling all middle schoolers! The Concord Free Public Library will host a fun workshop on Tuesday, December 7 at 4pm about the many exciting careers that
involve working with animals. Michelle Kreell, Community Liaison from Baypath
Humane Society, will lead this program and afterward, meet a special furry rescue dog, Lane, who loves hugs and chin scratches. No registration required. For more information about Library programs and services, call 978-318-3301 (Main Branch) or 978-318-3350 (Fowler Branch), or visit
www.concordlibrary.org
.