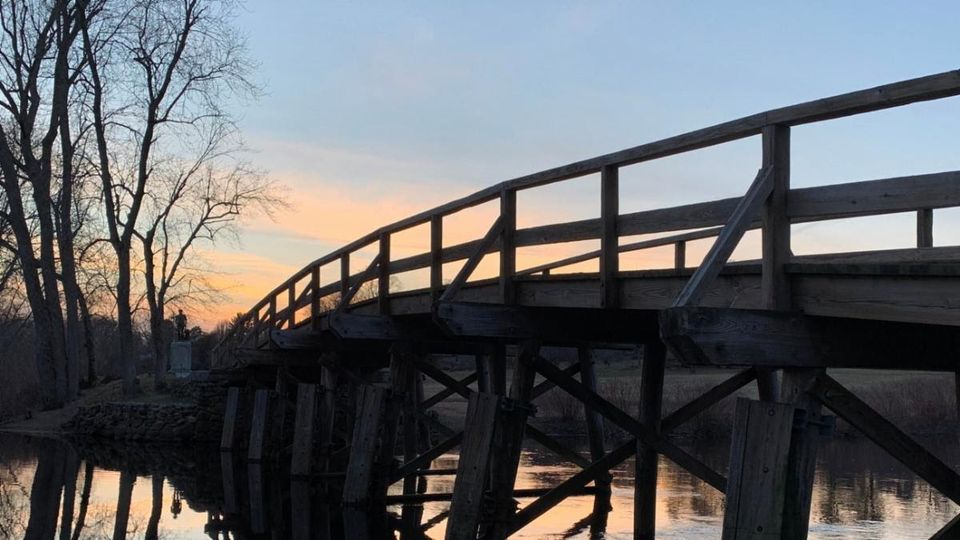 Celebrate a Revival of the Spirit of Public Service April 19
CONCORD:
Join We, the People, as we seek to revive together the spirit of public service – while we still can. American citizens of all stars and stripes will gather on April 19 at 3:33pm at Minuteman National Park in Concord to pay homage to Abraham Lincoln's famous words declaration: "A house divided against itself cannot stand."
Stuart-Sinclair Weeks, a native and longtime resident of Concord, is organizer of the inaugural celebration to revive America's spirit of public service. He is also founder of the  Center for American Studies at Concord and a member of The Society of Cincinnati. As he observes astutely, "The United States has become divided by political partisanship instead of united by public service."
Sinclair-Weeks points cautiously to the September 19, 1796, farewell address by our nation's first president, George Washington, who led the successful American Revolution against the British Empire.
Regarded historically as the "Father of Our Nation," Washington declared, "... Let me now take a more comprehensive view and warn you in the most solemn manner against the baneful effects of the Spirit of Party."
The Patriot's Day inauguration to revive the spirit of public service – the hopeful, inspirational mirror image of the spirit of party – will be attended by a wide cross-section of American patriots. They will include the following:
- Veritable servants;
- Public servants from the major American political parties - Republican, Democratic, Libertarian, Green, Constitution, and Independents.
- Gerald Higginbotham, prime minister of the American Slave Nation;
- Native American servant-leaders; and
- Fellow American citizens.
They will contribute their best thoughts about the challenges of and opportunities for reviving our nation's spirit of public service.
According to Weeks, "Both the foregoing Concordians, near and far, and those who follow will take up to twice the time - seven minutes - Lincoln took in his 'Four score and seven years ago … ' Gettysburg Address, to get to the heart of the matter in – we trust - as memorable an address."
The Revival of the Spirit of Public Service will take place immemorium where the Minutemen mustered on April 19, 1775, at the ceremonial lawn by the Buttrick Mansion looking directly down to Concord's Old North Bridge. For more information, contact Stuart-Sinclair Weeks at (207) 481-0479 mobile/text and
stuartbweeks@gmail.com
.