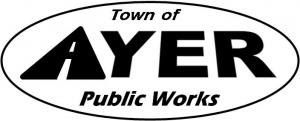 UPDATED 9/8/22: Ayer Water Supply Reaching Critical Levels: State of Water Supply Conservation
AYER: Mandatory Water Use Restrictions are in place. 
Town of Ayer Water Customers are required to adhere to Mandatory Water Restrictions.  Even with receiving 3.1 inches of rain the last few days, the drought is not over, and the Town's declaration of a State of Water Supply Conservation is still in place and in accordance with the Town Water Use Restriction Regulation.
Effective August 4th Non-essential outdoor water uses are prohibited.
Exceptions mean those uses that are: 
For health or safety reasons;
By regulation;
For the production of food and fiber;
For the maintenance of livestock; or
To meet the core functions of a business.
Watering by hand is discouraged but not restricted.
These water restrictions are for all day, every day.  There are no permissible times or days that you may outdoor water except as noted above.
All Town employees are the enforcement agents authorized to implement the water ban.  Enforcement of the Outdoor Water Restrictions is as follows: 
1st Violation – Written Warning
2nd Violation - $50 fine
3rd Violation - $200 fine
4th Violation - $300 fine and reduction in water availability to allow for basic water needs
Please do your part to maintain this valuable resource.  If you have questions about this notice or about the water restrictions, please contact the DPW office at 978-772-8240.