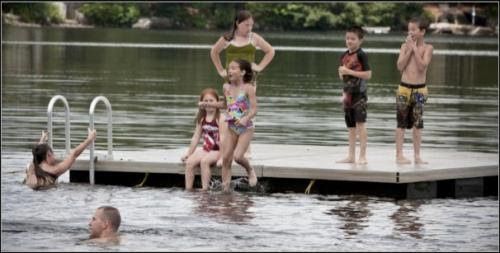 Sandy Pond Beach Reopening
AYER:
Sandy Pond Beach will be reopening for swimming on May 28.  It will be open on weekends through June 20, and will be open daily from that point until Labor Day, September 5.  Hours for swimming will be from 12pm-7pm. Swimming is only permitted when lifeguards are on duty.
During the swim season, use of Sandy Pond Beach is free to residents.  Non-residents may use Sandy Pond Beach for a daily fee of $8; $5 for children. Residents must show an ID or Sandy Pond Beach access card to be admitted without paying a fee.  Children under 12 must be accompanied by an adult.  Parking at the Sandy Pond Beach lower parking area is limited to residents who have a Sandy Pond Beach parking sticker.  Sandy Pond Beach access cards and parking stickers can be obtained at Town Hall or the Beach facility during hours of operation. 
No smoking allowed.
No dogs are allowed.
Please use only US Coast Guard approved flotation devices.
For more information call the Parks Department at (978) 796-5915 or email
parks@ayer.ma.us
.