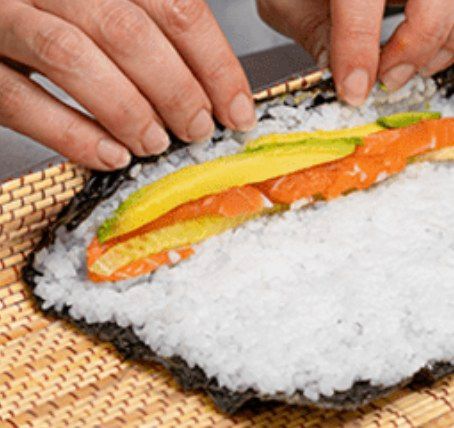 Make Authentic Sushi Hand Rolls with Nami
GROTON:
On October 14, 3-5pm, make sushi and hand rolls with your favorite ingredients (no raw fish) and enjoy your yummy culinary creations together afterward! Nami, born in Japan and now living in Groton, will show us how to prepare the ingredients and roll them up to make perfect sushi and hand rolls! Fun for everyone! We will then enjoy it with miso soup and a cup of hot tea together!
This class is great for adults, families with kids, and teenagers! Each participant will make at least three sushi rolls and learn the skills to share with others. The instructor will prepare the food material before the class. The students will bring the items on the material list to mix, roll, and make sushi. All children under 10 must be accompanied by an adult.
Prescott Community Center is located at 145 Main Street.  For more information, call (
978) 877-6933, email