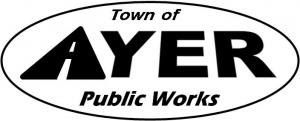 Construction Update - Ayer West Main Street Infrastructure Project
AYER:
The Ayer West Main Street Infrastructure Project is continuing. Below is an update of work completed to date. Completed-to-date:
Water infrastructure replacement
Drainage infrastructure replacement
Roadway milling
Sidewalk and curb removal
Upcoming Work this Fall: 
Shared-Use Path Construction
Verbeck Gate Improvements
Binder course pavement of Sculley Road and West Main Street
Winterize project (e.g. adjust structures, secure area (driveway aprons, hydrants, etc.)
Unfortunately, they did not receive the curbing that was secured for the project. The curbing supply company had issues and was unable to fulfill their project orders. This has impacted several projects across the region, including this project. They have secured curbing from another source, but it will not be delivered until early next year. Curbing for the project will be installed first thing in the Spring, followed by sidewalks and road top course.
When paving work is scheduled, advance notice of any traffic impacts will be given.
The Town appreciates your cooperation during this important infrastructure project. If you have any questions, please call the Ayer DPW at (978) 772-8240 (7:30am-3:30pm) or email
DPW@ayer.ma.us
.