Construction Update - Ayer West Main Street Infrastructure Project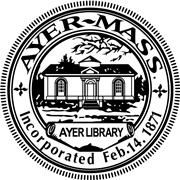 AYER:
The Ayer West Main Street Infrastructure Project is tentatively scheduled to continue April 3rd. Upcoming Work Anticipated during the month of April: 
Installation of curbing.
Preparing forms and installing concrete sidewalks and driveway aprons.
IMPORTANT information regarding concrete sidewalk and driveway apron installation: 
The contractor will coordinate with each property owner at least 24-48 hours prior to the start of the sidewalk work across your driveway.  Once concrete work occurs within your driveway no vehicular access will be possible for a minimum of 3 days. This time is necessary for form work, concrete installation, and curing time for the concrete.
During work on your driveway, residents will be required to park either on adjacent streets or on neighboring driveways even during evening hours, including weekends. All residents are encouraged to seek assistance from each other in providing temporary parking.
Parking within the project limits during work hours will not be permitted.  The contractor will provide a means of temporary access across the new sidewalk where necessary.
Work will be conducted Monday through Friday between 7am-4pm. Street parking will be limited during construction. Traffic control will be setup as necessary and detail officers will be onsite to direct traffic.
The Ayer DPW appreciates your cooperation during this important infrastructure project. If you have any questions, please call the Ayer DPW at (978) 772-8240 or email
DPW@ayer.ma.us
.