The Lost Towns of the Swift River Valley:  Author Historian Elena Palladino Tells Their Stories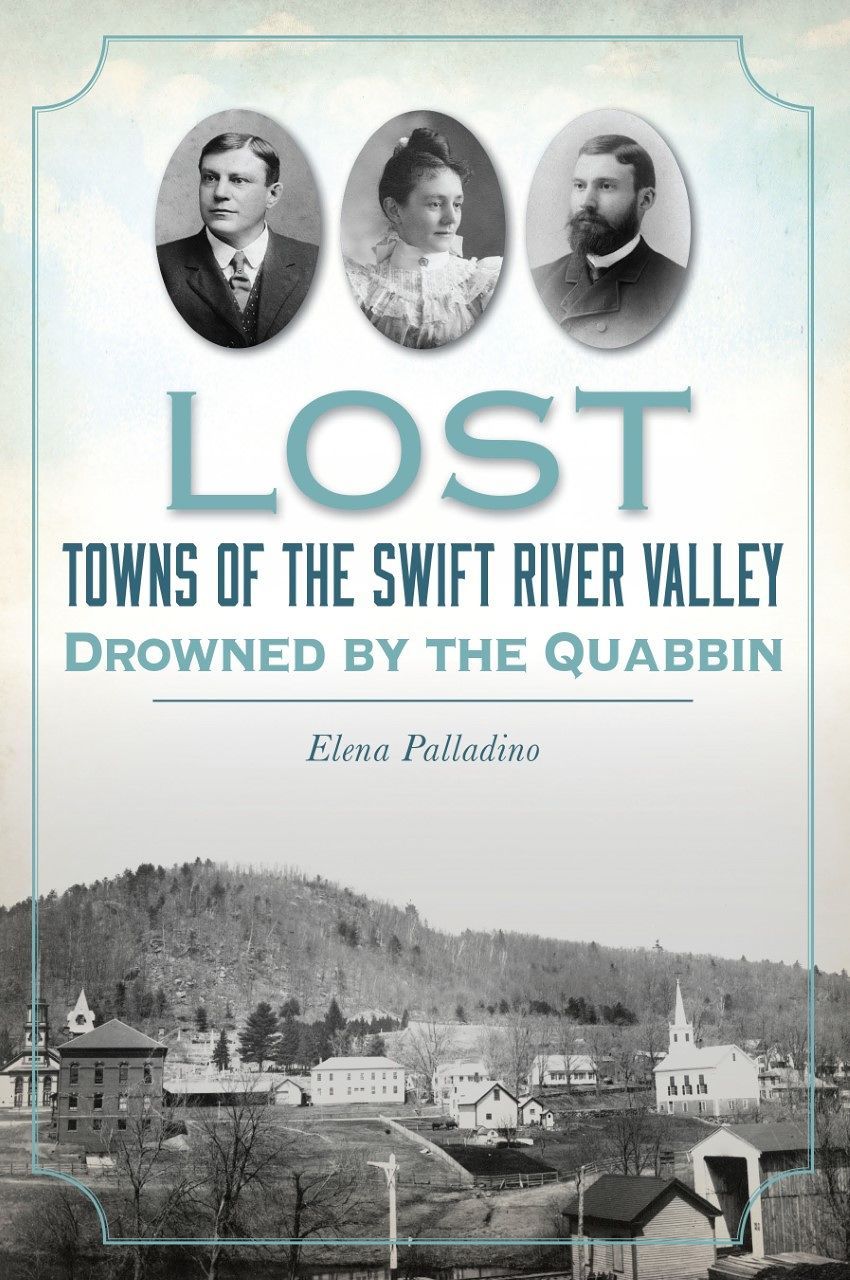 WEST GROTON: 
At its completion, in 1946, the Quabbin Reservoir, built to serve Greater Boston's growing population, was hailed an engineering marvel. The solution to Boston's water shortage looked seamless. But what of the cost in human terms?
Writer-historian Elena Palladino explores this complex question in her book, Lost Towns of the Swift River Valley: Drowned by the Quabbin (The History Press, 2022). To make way for the reservoir, she explains, in 1939, the Swift River Valley towns of Enfield, Dana, Greenwich, and Prescott were drowned under 412 billion gallons of water. More than 2,000 people lost their homes, their livelihoods, their communities, and the very ground under their feet. The dead too were relocated: 7,500 former residents were exhumed and reinterred on higher, dryer ground.  The Swift River itself was shut off.
Join Elena Palladino for the stories behind the story of the Quabbin Reservoir, as seen through the eyes of three prominent Swift River Valley residents, and spanning the years between 1840 and 1960. Palladino will share some of the many vivid stories of these lost towns on June 4, from 2-4pm at the Groton (Senior) Center, 163 West Main Street (Route 225). Hosted by the Groton History Center, all are cordially invited to attend free of charge, thanks to the Groton Commissioners of Trust Funds. Donations are welcome.
Elena Palladino, who works in higher education in Western Massachusetts, lives in the house built by Marion Smith, one of the three key figures in the book. History, it seems, keeps spiraling through our lives.  
Signed copies of The Lost Towns of the Swift River Valley will be available to purchase after the talk.