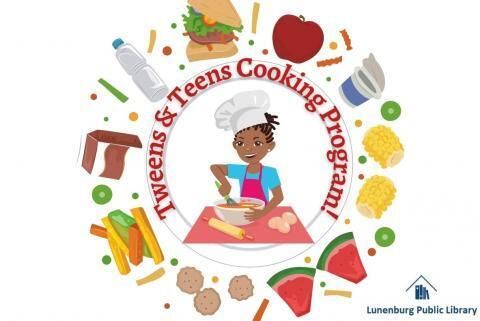 Tweens & Teens Cooking Program at Lunenburg Library
LUNENBURG:
Tweens & Teens - Do you enjoy good food? Like to cook? Join the
Lunenburg Public Library
for their series of cooking classes with Alyssa, a Registered Dietitian with Hannaford's Supermarket! Classes will be held virtually from 4:30-5:30pm on Tuesdays, November 2, 9 & 16. Alyssa will walk through how to prepare delicious and healthy dishes that are perfect for the season. Weekly recipes and lists of needed ingredients will be supplied by the library so that you will be prepared to fully participate in each class. Registration is necessary and the age requirement is 10-14 (grades 4-8). Please note that each class has a separate registration. Register for 1, 2, or all of them! There must be adult supervision for these classes as students will be using cooking utensils and a stove for preparing their recipes. The good news? The goal for each class is to prepare a dish for that night's dinner! Register by visiting the Events page at
www.lunenburglibrary.org
, or by emailing Susan at selbag@cwmars.org.