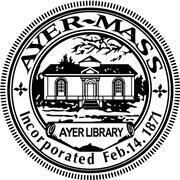 Town of Ayer 2020 Water Quality Reports Released
AYER:
The Town of Ayer Department of Public Works - Water Division has presented their 2020 Water Quality Report. This report provides an overview of the water quality that we supplied to the Town in 2020 and information on how the Town manages and protects its water resources. In an effort to be more environmentally responsible, they are no longer printing and mailing reports. They are available on the Town website and at Town Hall, the Library and the DPW office. If you would like a copy mailed to you, call the DPW at 978-772-8240. Visit
www.ayer.ma.us/ccr
to download or view the water quality report.
Also, in October 2020, MassDEP promulgated a new drinking water regulation and maximum contaminant level (MCL) of 20 nanograms per liter (ng/L) for the sum of six per- and polyfluoroalkyl substances (called PFAS6). Ayer DPW recently sent out a public notification with information regarding PFAS in the Town drinking water. The DPW is actively working on removing the PFAS from the drinking water including construction of 2 treatment plants. One is in operation and the other will be completed by the end of the year. For more information, visit
www.ayer.ma.us/water-department/pages/pfas-drinking-water
.