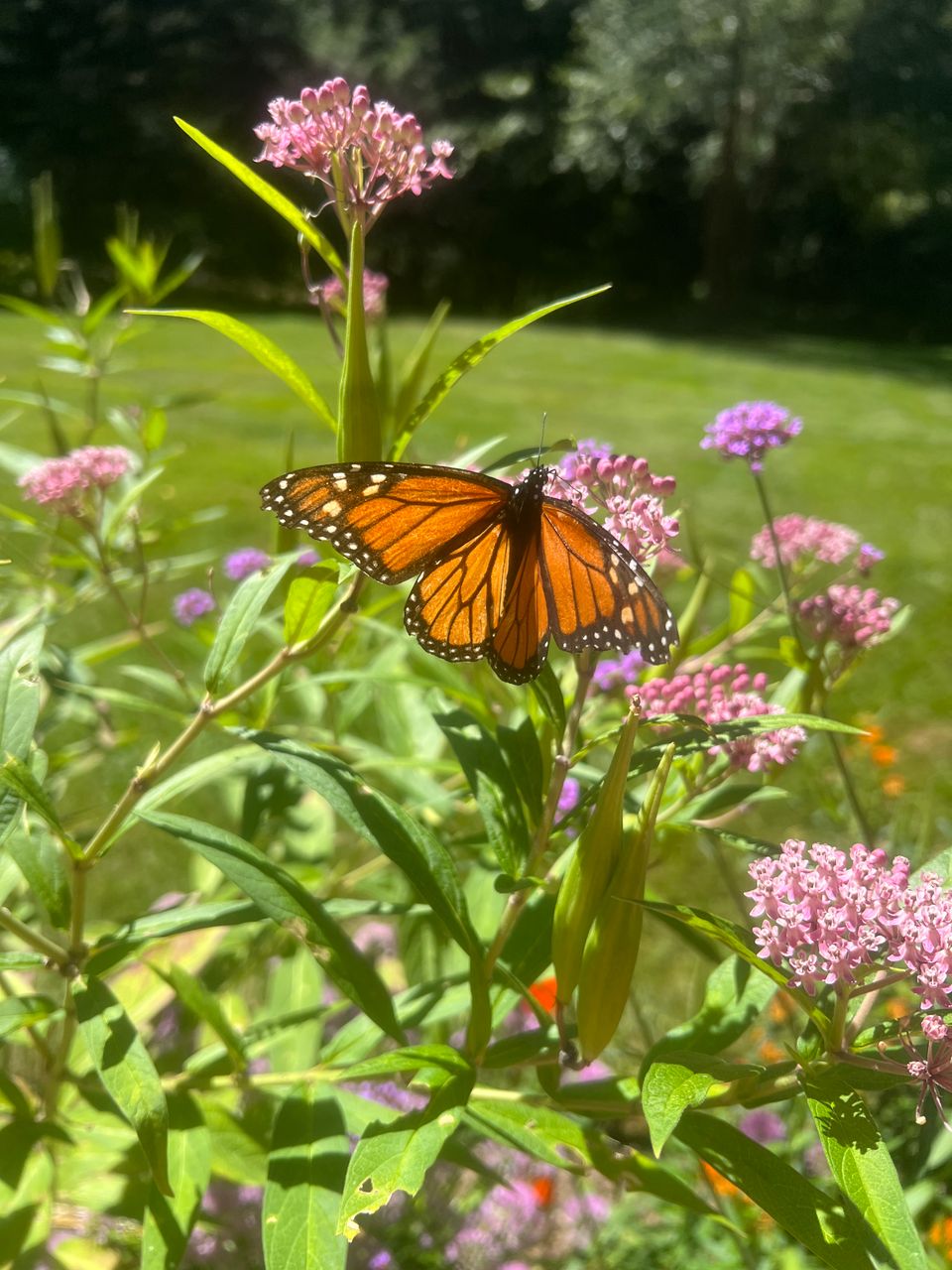 Garden As If the Earth Matters: Planting for Biodiversity and Climate Resilience
ACTON:
Do you care about monarch butterflies? On October 13 from 7-8:30pm, join Anna Fialkoff, from the Wild Seed Project in Portland, Maine, as she explores how gardening with native plants helps foster biodiversity and creates more resilient landscapes. It may seem strange to think of gardening in October, but many native plant seeds, like the milkweed needed by monarchs, should be sown in late autumn because they need winter cold in order to germinate.
Formerly of the Native Plant Trust in Framingham, Anna helps us see the wonderful ecological connections that can happen next year in our own backyards and public spaces when we focus on native plants. Without sacrificing beauty, we can create extraordinary, vibrant habitats for the insects and birds who are essential to a healthy ecosystem. Anna shares many concrete suggestions for planting and for landscape care (including different approaches to autumn clean-up), all designed to enrich our soils and to help mitigate the stresses of climate change. Instead of taming nature, find ways to cooperate with nature and create a beautiful community in your yard.



This is a hybrid event with an in-person option at the Acton Town Hall, Room 204, and with a virtual option.  In either case, we ask that you pre-register through the zoom link below, as we may need to communicate with you about last-minute adaptations in case the public health situation changes. Register HERE.