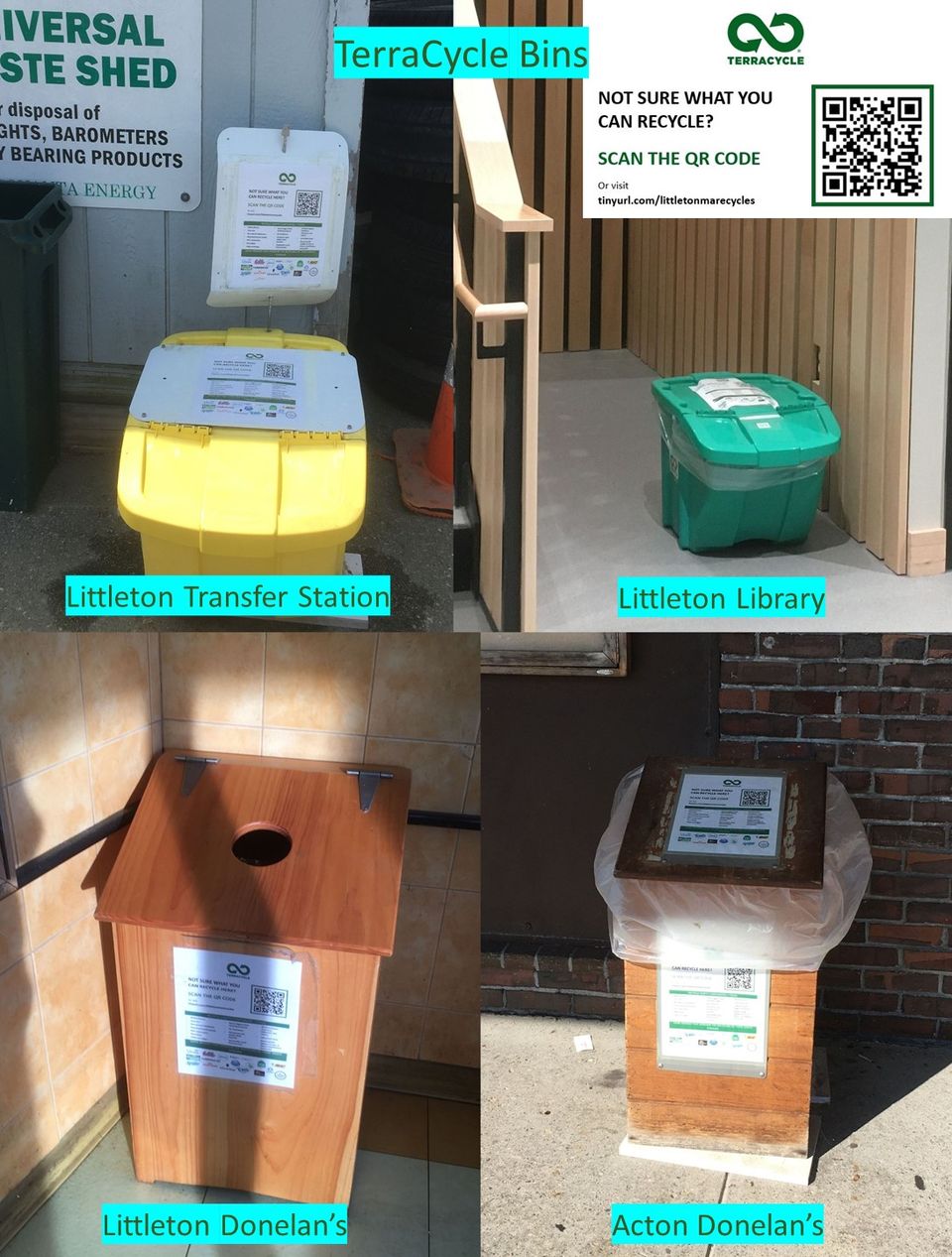 ACTON/LITTLETON:
Please join the community in recycling - candy wrappers!  Place your candy wrappers in another bag (recycling that, too!), and then drop it off in the TerraCycle bin at the Donelan's Supermarket (in Littleton as you exit the door, or in Acton near the bottle center), or at the lower floor of the Reuben Hoar Library.  The Sustainability Committee is also working on getting special boxes around Littleton specifically for recycling candy wrappers - at Alumni Field parking lot during Trunk or Treat, Reuben Hoar Library lobby, and the Town Hall.  Thank you for helping reduce trash in our community!
The TerraCycle bins at Donelan's are also where you can recycle other non-curbside-recyclable items such as:
• Oral care product containers & manual toothbrushes (no electric toothbrush heads)
• Plastic Deodorant containers (no aerosols)
• Air freshener and cleaning pumps, trigger sprays, cartridges (no aerosols)
• Empty ink-jet and toner cartridges
• Cell-phone cases of any brand
• And so much more – see tinyurl.com/littletonmarecycles
TerraCycle gives points for each item which translate into cash for non-profits such as 4-H, the Littleton schools, and the library.  Still have questions?  Visit https://tinyurl.com/littletonmarecycles, or email littletonma.recycles@gmail.com.