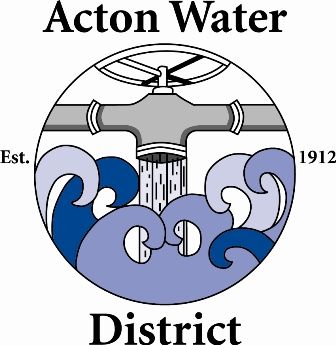 Over $37 Million in Funding to Finance Drinking Water and Clean Water Quality Projects in Acton
ACTON: State Senator Jamie Eldridge (D-Marlborough) and State Representative Simon Cataldo (D-Concord) are pleased to announce that the State Revolving Fund loan program has awarded over $15 million to the town of Littleton to fund water infrastructure projects supporting a clean, healthy, and modern water supply.

This funding is part of $1.3 billion in low-interest-rate loans and grants allocated for projects proposed by municipalities, regional water supply and wastewater treatment districts, and the Massachusetts Water Resources Authority (MWRA). Administered by the Clean Water Trust, the State Revolving Fund is instrumental to improving water quality, updating aging infrastructure, and improving renewable energy and climate resiliency in water systems across the Commonwealth. This year's funding includes $173 million from the federal Bipartisan Infrastructure Law (BIL) and finances 61 clean water infrastructure projects, 50 drinking water construction projects, and 39 Asset Management Planning projects.

"Water infrastructure is in serious need of updates and climate resiliency improvements in municipalities across the commonwealth. I am grateful this essential funding has been allocated to Acton to address the public health challenge of PFAS contamination as well as to expand their municipal sewer system," said State Senator Jamie Eldridge (D-Marlborough) "The continued investment in protecting this crucial water resources is paramount and I am proud to be sponsoring S.476 An Act improving municipal water infrastructure, which would increase municipal funds for drinking water, wastewater, or stormwater infrastructure."

"The Town of Acton and communities across the commonwealth are experiencing significant challenges in their efforts to deliver reliably safe drinking water, especially with respect to PFAS," said State Representative Simon Cataldo (D-Concord) "A lack of water infrastructure is also creating a significant bottleneck to future economic development along Great Road in Acton. This funding is a significant step forward in meeting Acton's significant water treatment and infrastructure needs."

The State Revolving Fund programs make water projects accessible to communities and ensures affordability through loan forgiveness offered to municipalities meeting the affordability criteria, including 64 of this year's new projects. Additionally, reduced borrowing rates are available for communities meeting the Housing Choice Initiative criteria to support municipalities pursuing sustainable and affordable housing.

Through the Drinking Water State Revolving Fund, the Acton Water Supply District will receive $7,820,000 for PFAS Treatment at the Central Acton Water Treatment Plant and $8,700,000 for PFAS Treatment at the South Acton Water Treatment Plant. These projects are essential to the community given that recent sampling results for certain locations in Acton have been found to be in exceedance of the maximum contaminant level for PFAS. Additionally, through the Clean Water State Revolving Fund, the town of Acton will receive $20,854,000 for the Acton Great Road Sewer Project to extend Acton's municipal sewer system to the Great Road area of the town.

Clean, safe water is essential to the health and prosperity of the Commonwealth. Funding provided through the State Revolving Fund enables the projects necessary to maintain and improve Massachusetts' water infrastructure and ensures this need is met for residents today and for generations to come.