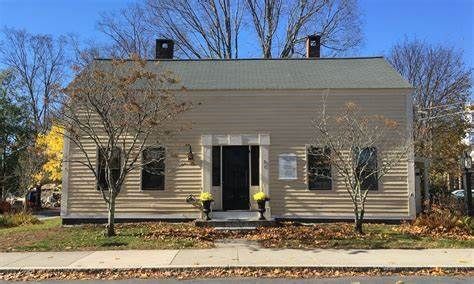 Select Board Discusses West Acton Citizens Library
by Tom Beals
ACTON:
Governance issues concerning the West Acton Citizens Library (WACL) were discussed at length at the August 21, 2023 Acton Select Board Meeting. WACL governance had been considered at earlier Select Board meetings and at the May 1, 2023 Town Meeting, where Warrant Article 11 ("Amend General Bylaws – Board of Trustees of the West Acton Citizens' Library") was postponed indefinitely after lengthy debate.
Select Board member Alissa Nicol, the Select Board liaison to the Trustees of the WACL and to the Trustees of the Acton Memorial Library, shared with the Board an extensive listing of WACL roles, duties and activities. The roles of the town, and of each library's trustees, were considered. Founding documents and town records from 1962 and earlier were cited. Ms. Nicol described various governance policies at comparable neighboring libraries. A document from an independent legal counsel was mentioned, and described as possibly being incorrect on several points.
No motions or votes concerning the library were made by the Board. Select Board member David Martin noted in conclusion that the evening's deliberations were the first comprehensive examination of governance issues relating to the library, as earlier Select Board considerations dealt with specific issues such as Trustee roles. Select Board Chair Jim Snyder-Grant noted that the WACL is open and serving the public, despite the contention at higher levels.
Other agenda items included the Select Board preview of the Acton 250 logo; a climate action plan update by Sustainability Director Andrea Becerra and two summer sustainability fellows; and noting the return to the area of descendants of the Nashoba Praying Indians.