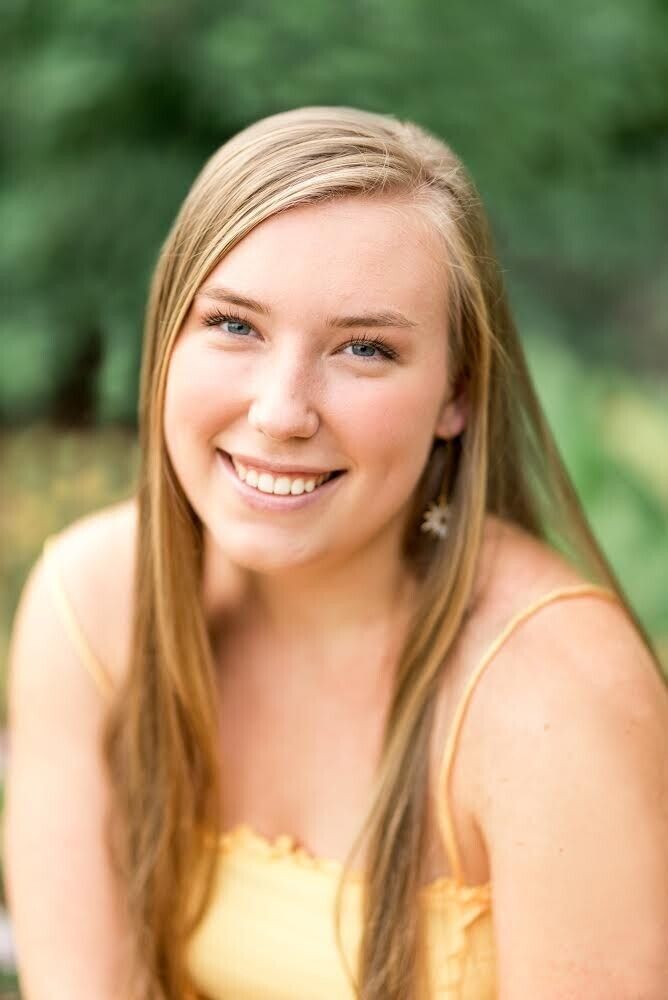 Westford's Olivia Dunn Receives Prestigious P.E.O. STAR Scholarship
WESTFORD:
Olivia Dunn, a 2021 graduate of Westford Academy, was selected to receive a $2,500 STAR Scholarship from the P.E.O. Sisterhood. She was recommended by P.E.O. Chapter AI of Chelmsford, whose members congratulate Olivia for this honor. The STAR Scholarship award will be presented to Olivia on July 13, 2021 at the Westford Farmer's Market on the common near the bandstand at 5:30pm.
Olivia was a summer intern at the Westford Museum, a member of the Westford Academy Museum Club, student-lead on the Westford Academy Theater Arts Board and Advertising Manager of the Westford Teen Arts Council.  During two years as Captain of the Westford Academy soccer team, she organized a fundraiser that raised over $700 for uniforms and equipment and was voted MVP by her teammates.  Olivia inspired her teammates to participate in the National Brain Tumor Society's annual Boston walk for which the team raised over $100k. Olivia is an overcomer with a positive attitude who actively looks for ways to help others. She has vision for her future.  She loves working with people and would like to be an engineering manager.  She was to intern with a family friend at Lego when COVID-19 hit.  She looks forward to pursuing this avenue once the pandemic is over.  She will be attending Worcester Polytechnic Institute in the fall.
The P.E.O. STAR Scholarship was established in 2009 to provide scholarships for exceptional high school senior women to attend an accredited post-secondary educational institution in the U.S. or Canada in the next academic year. The competitive STAR Scholarship is for women who exhibit excellence in leadership, academics, extracurricular activities, community service and potential for future success.
P.E.O. (Philanthropic Educational Organization) has been celebrating women helping women reach for the stars for more than 150 years. Since its inception in 1869, the nonprofit organization has helped more than 116,000* women pursue educational goals by providing over $383 million* in grants, scholarships, awards and loans. The Sisterhood also owns and supports Cottey College. Through membership, the P.E.O. Sisterhood has brought together more than a half a million women in the United States and Canada who are passionate about helping women advance through education, while supporting and motivating them. In addition to the educational philanthropies, the P.E.O. Sisterhood provides a framework of support and community for all members. What started with a bond of friendship among seven women in Mount Pleasant, Iowa, is now one of the oldest women's organizations in North America with close to 6,000 chapters. To learn more about P.E.O. and its powerful educational philanthropies and to see stories of women who have benefited from these programs, visit
peointernational.org
.