The PCA Art Gallery's 2022-2023 Season Opens with "Love that Dirty Water"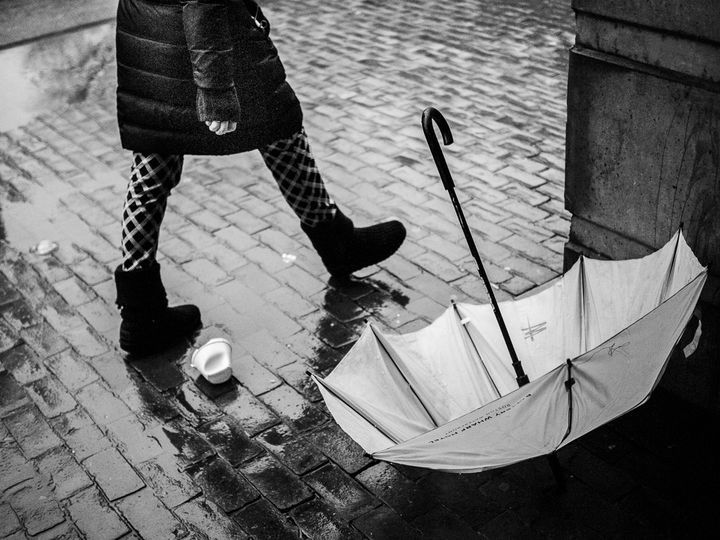 WESTFORD:
The Westford Parish Center for the Arts is pleased to welcome street photographer Ed Wojtaszek as the October Artist of the Month. The exhibition, "Love That Dirty Water", is a selection of photos from his collection of street photos, and will be at the PCA from October 9-30. There will be an artist's reception on October 9 from noon-3pm. Ed will also be at the gallery each Sunday from noon until 2pm through the end of the exhibit.
Since retirement from engineering management in 2010, Ed lists his occupations as photographer, bicycle tourist, world tourist, blogger, vlogger, writer, and part time retail sales associate. Photography is central to many of Ed's activities and, as a street photographer, his camera is almost aways with him to capture nuances of life. Ed Wojtaszek is a member of the Photographic Society of America, the Jaffrey Civic Center, the Arts League of Lowell,and the Chelmsford Art Society. "Love That Dirty Water" was selected by the curator for exhibit at Boston City Hall in April through May 2022. That showing was a reprise of shows at the Jaffrey Civic Center in early 2022 and at the Arts League of Lowell 2021. The Photographic Society of America published his article "Street Photography" in the August 2021 issue ofPSA Journal. Previously, he was a featured artist in the online Literary Orphans magazine, Issue 28, February, 2017. The Arts League of Lowell awarded his prints first place and honorable mention in the Exposed 2017: Shadow Play exhibition.
Ed's blog and portfolio can be found at
https://edeksphotos.com
and social media @edeksphotos.