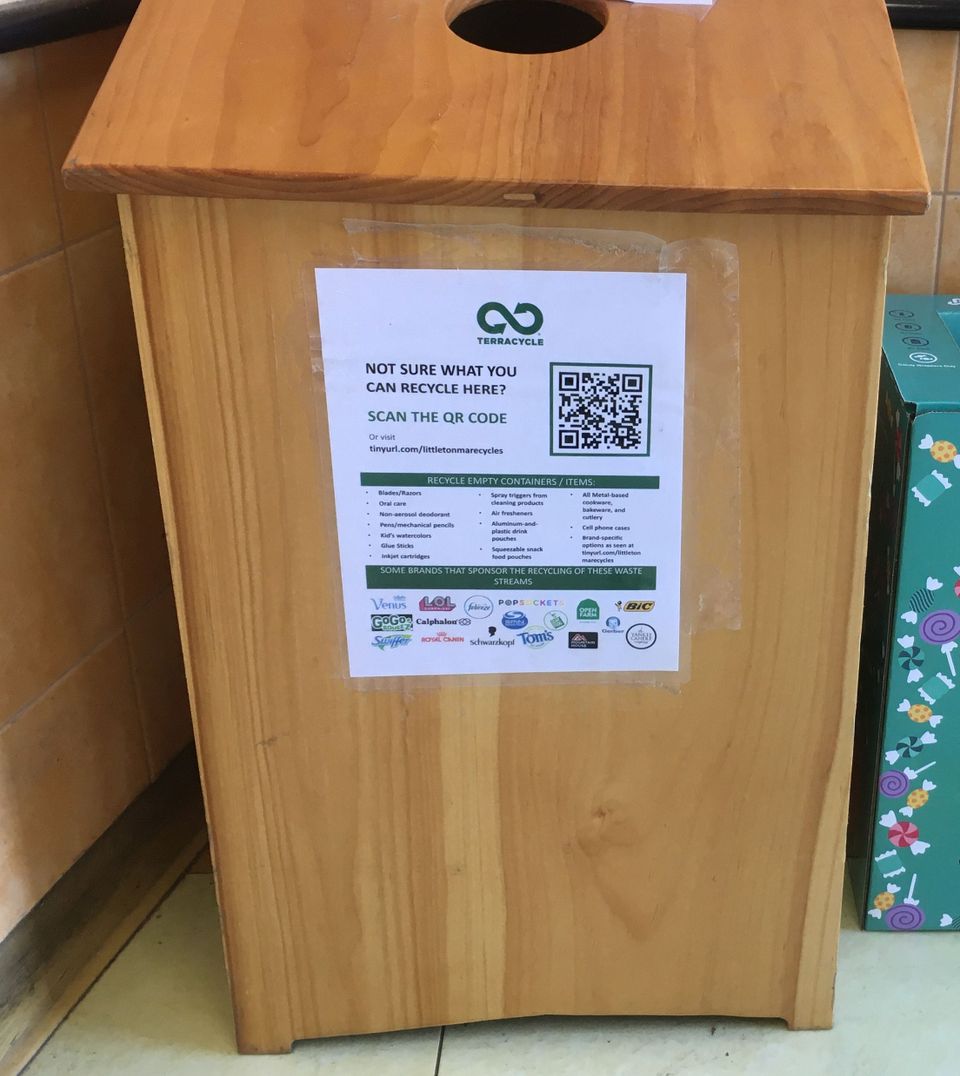 Be Thankful for Our Planet: Recycle Event the Small Things Where You Can!
ACTON/LITTLETON:
Thanksgiving may soon be over, but it's never too late to be grateful for this planet, and for us to reduce our impact on it.  Whether that means driving less, weather-proofing our homes, or using less plastic, all of us want to have a clean planet and fresh air to breathe. There are small things that you probably toss in the trash – lip balm tubes, pens and  markers that don't work any more, an old manual toothbrush –these items are actually recyclable through TerraCycle!  Please check the website
https://tinyurl.com/littletonmarecycles
to find out what other surprising items you can recycle right here in the Acton/ Littleton area, and then bring them to the wooden TerraCycle bin at the Acton or Littleton Donelan's grocery store.  If you have a Littleton transfer sticker, there's a yellow bin there, too, and a green one in the lower floor of the Reuben Hoar Library.
And THANK YOU for your help in keeping our blue-dot planet just a little more clean!
Terracycle gives points for each item which translate into cash for non-profits such as 4-H, schools, and libraries.  This recycling stream helps fund the Acton C.R.A.F.T. 4-H club's community service activities. Still have questions?  Email
littletonma.recycles@gmail.com