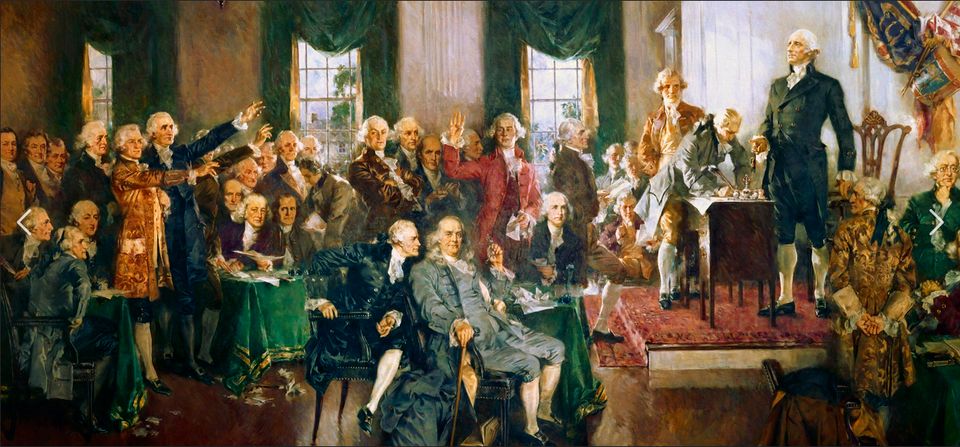 Be A Delegate to the Westford Constitutional Convention!
Westford LWV, Historical Society Event Goes Back To 1787
WESTFORD
: Picture this: the year is 1787. And you are a delegate at the Constitutional Convention in Philadelphia. James Madison of Virginia and Charles Pinckney of South Carolina have proposed that the Constitution include the so-called Federal Negative, which would give Congress the authority to veto any law passed by a state legislature. Madison considered this a critical safeguard against unchecked power at the state level. Pinckney, in turn, regarded the Federal Negative as "the cornerstone of an efficient national Government." What would you do? How would you vote?
With the Supreme Court currently considering the states' legislative authority to regulate abortions, the question "How much power should the federal government have over the states?" is as relevant and controversial today as it was in 1787.
Join the League of Women Voters of Westford and the Westford Historical Society and Museum Wednesday, May 11, at 7pm where participants – acting as delegates representing Westford's villages – will debate the Federal Negative and the making of the U.S. Constitution. The discussion will be based on a Harvard Business School case study, which participants are asked to read prior to Wednesday evening. At the event – being held at the Westford Museum – delegates will discuss the impact of providing the federal government strong constitutional powers given the context of events in 1787. What should they do? What would you do?
Heather Carney, who teaches history and American government at Westford Academy, will lead the discussion. Last year, the League nominated Carney to be trained in the Harvard Case Study method. She has used it in her classroom this year, and next Wednesday she brings this case study method to the audience.
Participate and see how Westford votes! To register, and to access the case study pre-read material, go to Constitutional Convention at
www.westford.org
.