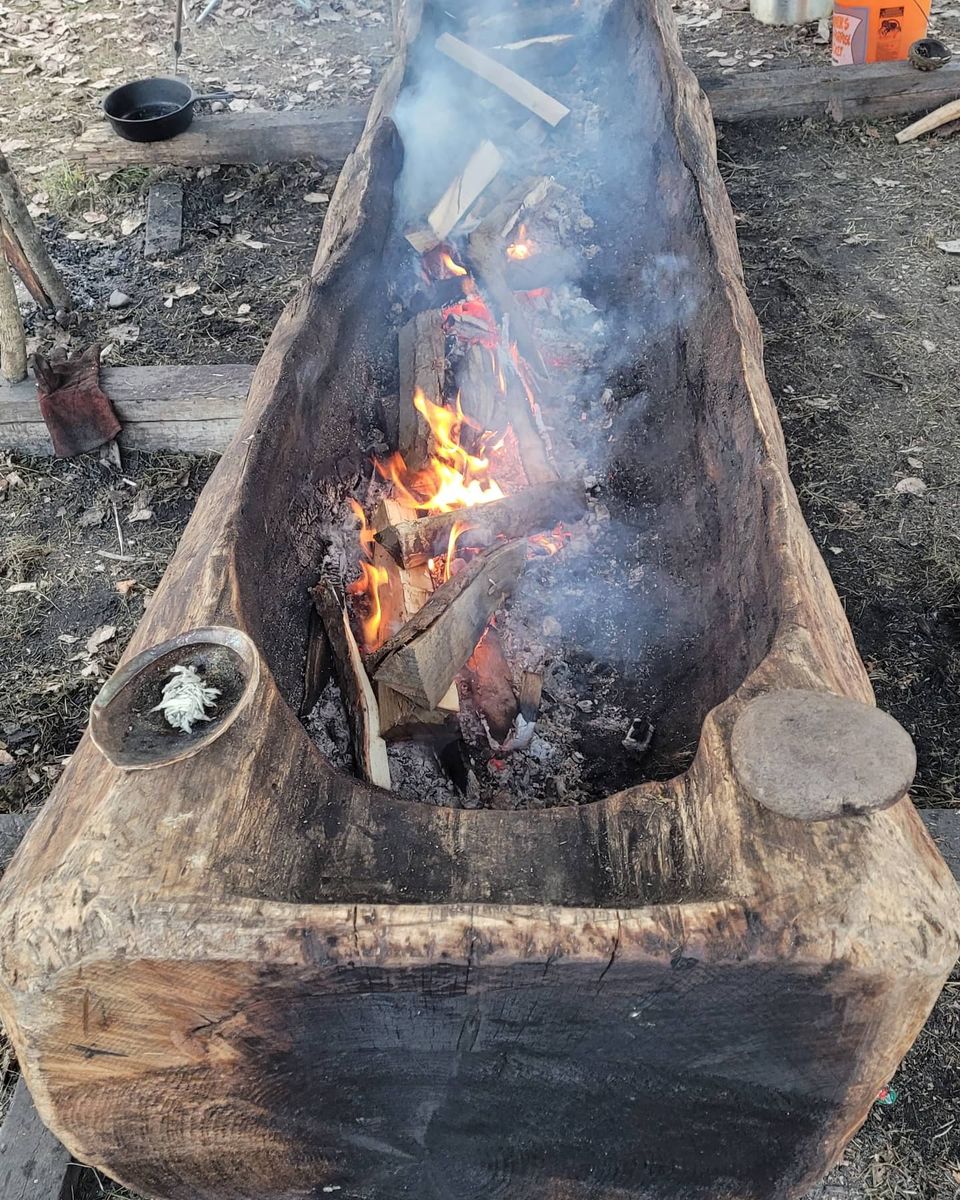 The Wayside Inn Foundation Kicks Off Mishoon Project
SUDBURY:
The Wayside Inn Foundation (TWIF) is happy to announce the start of "Feeding the Fire: The Mishoon Project at The Wayside Inn" on September 4. A mishoon is a canoe made from a fresh pine log that is shaped through a process of burning, using Indigenous techniques that span millennia. The mishoon project will take 7-10 days and be managed by TWIF partners Andre Strongbearheart Gaines, Jr. (Nipmuc) of No Loose Braids and Hartman Deetz (Mashpee Wampanoag) of Ockway Bay Wampum. They will work alongside a team of apprentices to ensure the continuation of the tradition for future generations.
The mishoon will be made on the east side of The Wayside Inn Historic Site (72 Wayside Inn Road), near the Innkeeper's Loop trailhead, across from Josephine's Pond. During the project, visitors are welcome to stop by 10am to 9pm daily until the mishoon is finished to see the canoe's progress and ask questions. TWIF will also facilitate the following programs: 
September 9 (7:30–10pm) – Community Night Program (Details TBA. This program will involve cooking over the mishoon fire). 
September 10 (10am–noon) – Family Program  
September 11 (2–4pm) – Family Program  
Saturday, September 17 (noon–2pm) – Mishoon Launch and Celebration 
All programs are FREE, and no registration is required. Volunteer opportunities are available for individuals interested in a hands-on experience or students looking for community service hours. More information about the project is available at
https://bit.ly/Mishoon2022
.