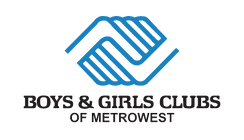 Boys & Girls Clubs of Metrowest Appoints Five New Board Members
MARLBOROUGH:
The Boys & Girls Clubs of MetroWest (BGCMW) added five new members to the Board of Directors. Joining the Finance and Operations committee includes Robert Borek, VP, Director of Operations at The TJX Companies; Margaret DeLanders, Attorney at Bowditch & Dewey; Christopher Tracy, Vice President, Financial Advisor at Morgan Stanley and Jeffrey Tucker, EVP – Strategy & Risk Management at Main Street Bank. Joining the Resource Development committee is Angela Scott, as a community volunteer. Jason Kleinerman, a partner at The Rail Trail Flatbread Co. is also joining the Finance and Operations committee.
BGCMW Board members play a critical role in the success of Club programs for youth. Their responsibilities include setting the organization's strategic direction, overseeing its financial management, and ensuring that it operates in compliance with legal and ethical standards. Board members bring diverse skills and perspectives to the table, as well as a passion for the organization's mission. This varied board will additionally establish the Boys & Girls Clubs as a powerful supporter for young people in all the communities they operate in. Ultimately, the top priority is to give a voice to youth and encourage them to speak up throughout this year.