Senator Eldridge Secures $50,000 in ARPA Funds for Hudson Armory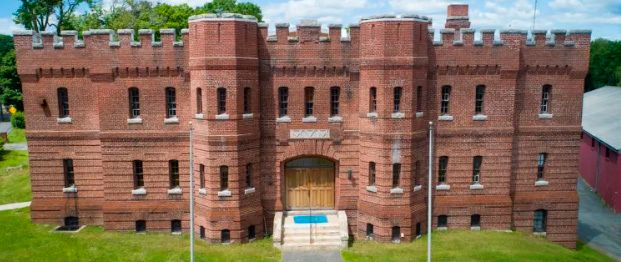 HUDSON:
State Senator Jamie Eldridge (D-Acton)
 has secured $50,000 in American Rescue Plan Act (ARPA) funds for renovation of the Hudson Armory. The Massachusetts State Senate on Wednesday unanimously passed a $3.82 billion bill that directs federal American Rescue Plan Act (ARPA) funding to assist the Commonwealth's ongoing recovery, with a particular focus on making equitable investments and ensuring that communities disproportionately impacted by the COVID-19 pandemic are prioritized. Using this framework, the bill delivers targeted, transformational support to critical sectors such as health care, mental and behavioral health, housing security, environment, and workforce development. 
"Perhaps no sector of the labor force was harmed more during the pandemic than the artists who work in the creative economy," said
Senator Eldridge
. "Repurposing the Armory as a community arts center will be a marvelous addition to an already ascending Town of Hudson, and a wonderful resource for the entire community. I am proud that this funding was allocated to revitalize the arts in Hudson." Earlier this year, Sen. Eldridge and Rep. Kate Hogan had
secured a $230,000 earmark in the FY22 state budget
, to allow the town of Hudson to purchase the Hudson armory.
This project is the capstone of Hudson's downtown revitalization and will serve as both the hub of Hudson's Cultural District and an ideal jumping-off point for the newly renovated South Street, the proposed Riverwalk, and the shops and restaurants in and around Wood Square. From the rising Downtown, new shops and restaurants, and the growing river trails, Hudson's attractions  will likely continue to draw visitors from throughout the region.
 
"The $50,000 in American Rescue Plan Act (ARPA) funds secured by Senator Eldridge are an additional and most welcome boost to our efforts to secure and repurpose the historic Hudson National Guard Armory,"
said Tom Desmond, President of the  Hudson Cultural Alliance.
 "I believe that the impact of this funding on our community will be significant. The rehabilitation of the armory will allow us to provide much needed accessible and affordable performance, rehearsal, and educational spaces for community and youth development. We will be able to offer permanent homes to organizations such as Symphony Pro Musica, Rivers Edge Arts Alliance and the Hudson Historical Society." 
With both the House and Senate having passed their own versions of ARPA spending plans, the two bills must now be reconciled before heading to the Governor's desk.