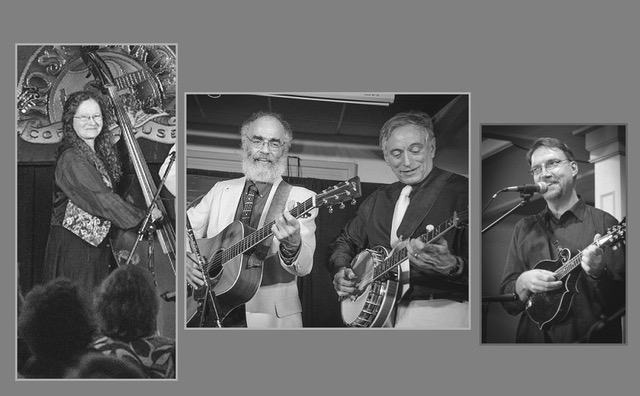 Bluegrass in Apple Country
STOW:
Get ready to tap your toes! At 3pm  May 22 at the First Parish Church in Stow,
the Sounds of Stow Chorus presents Carol Barnett's "The World Beloved: A Bluegrass
Mass" together with Southern Rail, one of New England's premier bluegrass bands. The highly original "The World Beloved: A Bluegrass Mass" combines lively bluegrass
instrumentation with movements from the Traditional Mass, interspersed with simple but meaningful poetry. Southern Rail's performances have been hailed by the Boston Herald as "first rate bluegrass… precise harmonies, sharp instrumental work… soaring and lush."
The concert opens with the beautiful flute quintet, "Dawn Carol" by Margaret Lowe,
followed by a lovely setting of the traditional Appalachian hymn, "Hark! I Hear the Harps Eternal" and the Bluegrass Mass. In addition, Southern Rail will present two full sets of bluegrass and lead an audience sing-along. The catchy  rhythms and upbeat energy of this concert will lift the spirits of all!
Note that musicians and audience members must be fully vaccinated and masked. Please bring proof of vaccination to the concert. Seating at the church is limited and will be first come, first served. Doors open at 2:30p,, with overflow seating and live-streaming provided in
the Parish Hall. For tickets and further information, please visit
www.soundsofstow.org
.