Discovery Museum 2023 Speaker Series Schedule Announced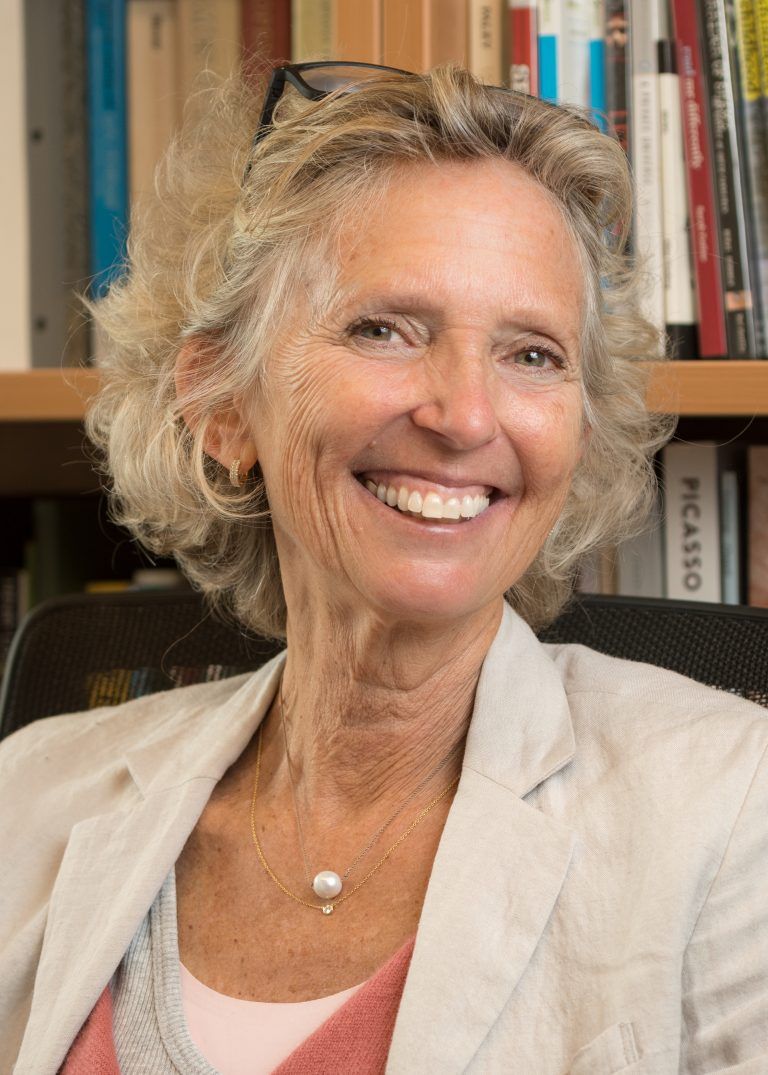 ACTON:
Discovery Museum kicks off the 11th year of its Discovery Museum Speaker Series with Susan Engel, Ph.D., on "Teaching Today's Kids to Spot Tomorrow's Fake News." The event will be held virtually via Zoom webinar on Thursday, February 9 from 7-8pm. Registration for this event and the entire 2023 series is open now at
http://bit.ly/DMSpeakerSeries
.
Children and adults alike are faced with misleading information and unsupported claims, which often lead to bad decision making. How do we teach children to distinguish good information from bad?  The answer is clear: Research shows that if we start early, giving children the intellectual tools to assess the credibility of information is neither as hard nor as amorphous as it might seem.  Susan Engel, Senior Lecturer in Psychology and The Class of 1959 Director of Program in Teaching at Williams College, will share research on how young children decide whom to trust, how they learn to separate fact from fiction, and how we can support their growing ability to seek the truth.
Susan Engel is a developmental psychologist and Class of 1959 Director of the Program in Teaching, at Williams College. She has taught all ages from preschool through graduate school. She has been at Williams for 33 years. She was a co-founder and educational advisor to an experimental school in New York State called the Hayground School, where among other things, she guided curriculum development and supervised teachers for 20 years. Engel is the author of The Hungry Mind: The Origins of Curiosity in Childhood (Harvard University Press 2015), a book for teachers titled, The Children You Teach (Heinemann 2018), and The Intellectual Lives of Children (Harvard University Press 2021) and has published articles on narrative development, curriculum, and the development of children's ideas.
Most (but not all) 2023 events will be presented virtually via Zoom webinar, from 7:00pm to 8:00pm, except for the May 9 event, which will be held in-person at Nashoba Brooks School, 200 Strawberry Hill Road, Concord, MA, from 7pm to 8:30pm. All events are free and open to the public. Registration for all events is open now on the Museum's website at
http://bit.ly/DMSpeakerSeries
.
Remaining 2023 Schedule
March 29 | "

Who's Raising the Kids?: Big Tech, Big Business, and the Lives of Children

," with Susan Linn, Ed.D., author, psychologist, award-winning ventriloquist, and world-renowned expert on creative play and the impact of tech and commercial marketing on children. Dr. Linn will discuss the impact of Big Tech and big business on children, explain the commercial incentives that drive it, and map out what we can do for our families, our students, and our communities, to create change. Dr. Lynn Dr. Linn will be interviewed by Nancy Pearl, retired Executive Director of the Washington Center for the Book at the Seattle Public Library.
May 9 | "A Family Revealed: From Slavery to Hope," with Wallis Wickham Raemer, educator, and Reggie Harris, folk singer and social activist. In an evening of engaging music and conversation, two descendants of a Confederate enslaver, one Black and one white, share their story and discuss what it was like to discover each other's deeply held feelings, pain, and hope. This event will be held in person at Nashoba Brooks School, 200 Strawberry Hill Road, Concord, MA, from 7pm to 8:30pm.
June 7 | "How to Talk to Kids About Gun Violence," moderated by Boston Globe Parenting Unfiltered Columnist Kara Baskin, with Dr. Neena McConnico, Director of Boston Medical Center's Child Witness to Violence Project, Dr. Patricia Crain de Galarce, Director of Lesley University's Center for Inclusive and Special Education, and Dr. Anthony Rao, pediatric psychologist, lecturer, author. This event is a live-panel version of two of Kara Baskin's important articles that all parents should read: How to talk to kids about gun violence and Will our kids ever be safe.
November 2 | "Incarceration and Families: What is the Toll on Children?," with Dr. Nneka Tapia Jones, Managing Director of Justice Initiative at Chicago Beyond and former Warden of Cook County Jail in Chicago, IL. Dr. Tapia's passion for mental wellness, criminal justice reform, and supporting young people who have experienced trauma has been an innovative force for new programs in Chicago, including ones specifically targeted at reducing the stigma and trauma that surrounds young people impacted by parental incarceration. This event is presented in partnership with Chicago Children's Museum and made possible by a grant from The Cummings Foundation.
An additional event, "Helping Children Find Hope Amidst Climate Anxiety," presented in partnership with Madison Children's Museum, Madison, WI, will be scheduled for Fall 2023.